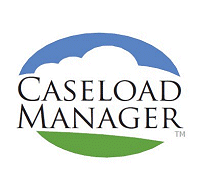 Caseload Manager Pricing for 2020
For Centers and Programs (organizations), following one free month, there is a one-time "Onboarding Fee" for System Design, Training and all Implementation Support. This fee also includes all advanced Caseload Manager modules. This Onboarding Fee is $1000.
For individuals, the one-time Onboarding Fee is $250.
Caseload Manager clients (individual and organizational) then pay a monthly or annual subscription fee based upon your anticipated annual number of cases.
Reports? Many valuable formatted reports are included with Caseload Manager. There is also the flexible ability to export selected information to Excel. Custom reports can be developed on a quote basis.
International Organizations Can Now Store Data in the EU! We can now store your data in the EU (Frankfurt), including your organization's own dedicated data source and encryption key!
Following Onboarding, this is the chart for determining your monthly or annual Caseload Manager subscription pricing. This includes ongoing support, backup and ongoing archiving of all historic cases.
Annual Number of New Cases

- pay by month or year
Price Per Month
Price Per Year
001-100

$59

$590
101-200
$99
$990
201-300
$139
$1,390
301-400
$169
$1,690
401-500
$199
$1,990
501-600
$229
$2,290
601-800
$269
$2,690
801-1,000
$309
$3,090
1,000-1,250
$359
$3,590
1,251-1,500
$409
$4,090
1,501-1,750
$459
$4,590
1,751-2,000
$509
$5,090
2,000-2,250
$559
$5,590
2,251-2,500

$609
$6,090
2,501-5,000
$909
$9,090
5.001-7,500
$1,299
$12,990
7,501-10,000
$1,599
$15,990
10,000 +
Ask for proposal


Ask for proposal