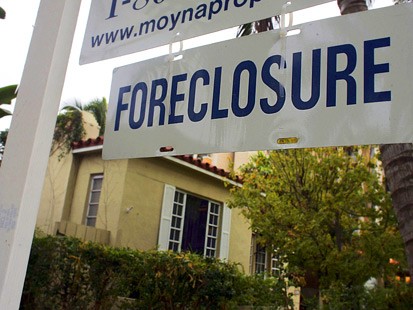 I believe this might be a first- a State Bill in Vermont is suggesting mediation be required before a home goes into foreclosure.
From Businessweek.com:
A bill passed by the Vermont House on Thursday seeks to address concerns like hers. It calls for mediation between lenders and homeowners before a home foreclosure goes forward.
From my understanding (and of course I could be wrong!) this is the first proposed Bill that is actually proactive in trying to prevent the filing for foreclosure. In the other 25 states, the foreclosure mediation programs provide mediation services after the house has gone into foreclosure.
It brings up many of issues, including why should a lender be prevented from filing until after a mediation session? Also, as with mediation in general, there is no way to compel the lender to negotiate in good faith.
Backers of the legislation in Vermont say the state did not see the widespread predatory lending seen in many parts of the country during the last decade, but the recession and mounting unemployment have meant a sharp rise in foreclosures anyway.
House Speaker Shap Smith, D-Morristown, said foreclosures in Vermont were up 50 percent from 2007 to 2009. Christopher D'Elia, president of the Vermont Bankers Association, said the state saw 1,924 foreclosure filings in 2009.
Read the full article [
here
]
Biography
---
Jeff Thompson, Ph.D., is a professor at Lipscomb University, researcher, mediator, and trainer. He is also involved in crisis and hostage negotiation as well as a law enforcement detective. His research includes law enforcement crisis and hostage negotiation in terrorist incidents. He received his doctorate from Griffith University Law School having researched the impact nonverbal communication has in conflict situations with respect to developing rapport, building trust, and displaying professionalism.
Dr. Thompson has presented and trained on the topic of conflict, mediation, (crisis and hostage) negotiation, communication and nonverbal communication internationally for a variety of audiences including police personnel, government officials, judges, attorneys, physicians, sales people, business professionals, and both graduate and undergraduate students. He has also been published in numerous professional and academic publications.
He is the co-chair of ACR's national Crisis Negotiation Section, and he is an ad-hoc reviewer for multiple academic journals. He received his MS in Negotiation and Dispute Resolution from the Werner Institute, Creighton University School of Law.
(All posts by Jeff Thompson represent his personal reflections and opinions and not that of any organization.)
Email Author
Author Website
Additional articles by Jeff Thompson

Comments