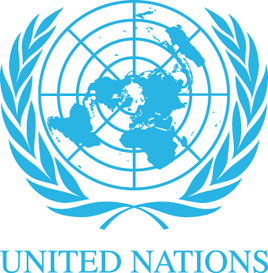 UN To Create Ombudsman For Security Council & New Mediation Division



Recently the United Nation's Security Council announced it will created an Ombudsman Office. This position is being created specifically in response to concerns over its own No Fly List.

According to the CBC, "The Security Council's unanimous decision to appoint an ombudsman is aimed at ensuring that UN sanctions target the right people, companies and organizations for links to al-Qaeda and the Taliban."

Creation of the Ombudsman Office was passed unanimously by the Council and the position will initially be created for 18 months to assist the sanctions committee to review the procedures regarding delisting individuals on the list.

Further information from the article explains how the Ombuds will be chosen, "The ombudsman will be appointed by the UN Secretary General, and will be someone who should be "an eminent individual of high moral character, impartiality and integrity with high qualifications and experience in relevant fields, such as legal, human rights, counter-terrorism and sanctions", a UN release stated."

The United Nations currently has an Ombudsman Office which serves the employees of the UN. You can read more about that office, and John Barkat, the current ombudsman, [
here
].

Note, their site is newly re-designed and you will notice the UN has created a new Mediation Division with the Ombudsman Office. The office was created in August 2009 as per the passing of General Assembly resolution A/RES/62/228. You can read more about the new Mediation Division and its services [
here
].
Read the full CBC article [
here
].
Biography
---
Jeff Thompson, Ph.D., is a professor at Lipscomb University, researcher, mediator, and trainer. He is also involved in crisis and hostage negotiation as well as a law enforcement detective. His research includes law enforcement crisis and hostage negotiation in terrorist incidents. He received his doctorate from Griffith University Law School having researched the impact nonverbal communication has in conflict situations with respect to developing rapport, building trust, and displaying professionalism.
Dr. Thompson has presented and trained on the topic of conflict, mediation, (crisis and hostage) negotiation, communication and nonverbal communication internationally for a variety of audiences including police personnel, government officials, judges, attorneys, physicians, sales people, business professionals, and both graduate and undergraduate students. He has also been published in numerous professional and academic publications.
He is the co-chair of ACR's national Crisis Negotiation Section, and he is an ad-hoc reviewer for multiple academic journals. He received his MS in Negotiation and Dispute Resolution from the Werner Institute, Creighton University School of Law.
(All posts by Jeff Thompson represent his personal reflections and opinions and not that of any organization.)
Email Author
Author Website
Additional articles by Jeff Thompson

Comments