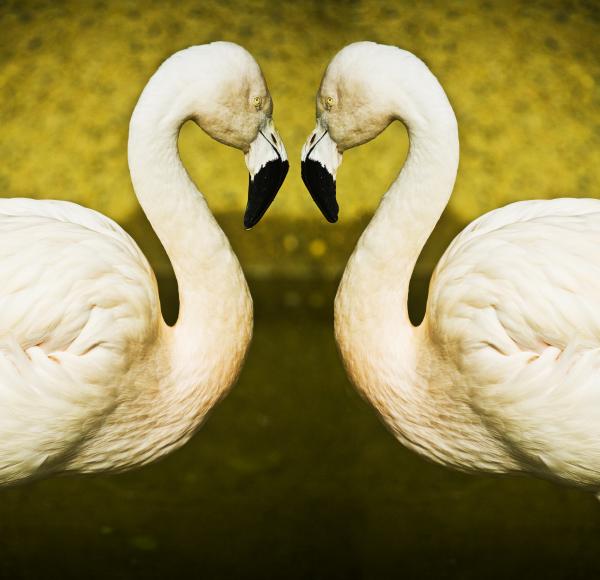 The Reflective Practitioner: Do I Understand Myself?

Are you a reflective practitioner? There are many benefits to the various types of conflict resolvers- mediators, negotiators, conflict coaches, conflict skills trainers, ombudsman, etc.
Before going further into the benefits and examples of how to be a reflective practitioner, I think it is best to define it. At a recent lecture I attended given by Bernie Mayer
*
, he mentioned a reflective practitioner is someone who looks back on an interaction and tries to understand what you did. You check to see if there is a disconnect between your actions and the theory. The theory is that which explains how certain actions in similar situations will result in either harmful or beneficial results for you, the other party(s) or a combination of both.

A powerful comment Meyer said still distinctly stands out from the other powerful comments he made during the talk: It is in this disconnect that lies a wealth of learning.
The only way we can obtain the benefits and wealth he refers to is by taking the time to stop and reflect. What have we learned in the books and training and how does that compare to what we had just done? Are they both in sync or is there a disconnect?

An example of that reflection is during a negotiation I was involved in with a group of protesters. The leaders of the group, which totaled several hundred people including women and children, told me they wanted to march to a certain area that was off limits while knowing the result would be the protesters being arrested. They told me that was their 'final decision'.

I could have walked away, letting them maintain their autonomy and stick with their choice. However, I decided to continue to negotiate with them by first taking a deep breath and then a few more letting everyone have an opportunity to self reflect in that current moment. Then I asked many reality checking type questions among other tools in my mediator's toolbox. Ultimately after many stressful minutes that felt like hours, a successful resolution was achieved with no one being arrested and some of their interests still being met.

The disconnect between the theory of me allowing them to stick with their choice and the actions I took contradicting that theory provided me with a wealth of information and knowledge.
The lesson I took away after reflecting on that particular situation was that knowing theory is imperative for a practitioner. Equally important is as a practitioner, you must try the theories out for yourself to see how they work in actual situations. Of course other theories come into play in my example such as 'is a final decision ever final?' but the point I want to stress is the way to grow as a reflective practitioner is through this analysis.

Going back to Meyer's talk, he discussed some "Hallmarks of a Reflective Practitioner":

• Self observant.
• Having the ability to deconstruct our actions
• Integrate our espoused theory and theory in action.
• Travel the theory-action result loop
• Humility.

Meyer's talk reminded me that in order for me to be a successful mediator, it is crucial for me to be a successful reflective practitioner. Including the tips mentioned above into my practice are part of the process in ensuring that I have understood myself.
__________________
*
2009 Summer Residency at Creighton University's Werner Institute on Negotiation and Dispute Resolution Masters Program
Biography
---
Jeff Thompson, Ph.D., is a professor at Lipscomb University, researcher, mediator, and trainer. He is also involved in crisis and hostage negotiation as well as a law enforcement detective. His research includes law enforcement crisis and hostage negotiation in terrorist incidents. He received his doctorate from Griffith University Law School having researched the impact nonverbal communication has in conflict situations with respect to developing rapport, building trust, and displaying professionalism.
Dr. Thompson has presented and trained on the topic of conflict, mediation, (crisis and hostage) negotiation, communication and nonverbal communication internationally for a variety of audiences including police personnel, government officials, judges, attorneys, physicians, sales people, business professionals, and both graduate and undergraduate students. He has also been published in numerous professional and academic publications.
He is the co-chair of ACR's national Crisis Negotiation Section, and he is an ad-hoc reviewer for multiple academic journals. He received his MS in Negotiation and Dispute Resolution from the Werner Institute, Creighton University School of Law.
(All posts by Jeff Thompson represent his personal reflections and opinions and not that of any organization.)
Email Author
Author Website
Additional articles by Jeff Thompson

Comments